JaceCafe
I was elated when I first learnt that Tony Bennett was gonna have a concert in Singapore. "Tony Bennett?!" "Really?!" I didn't think he would travel this far at his age. 87!!!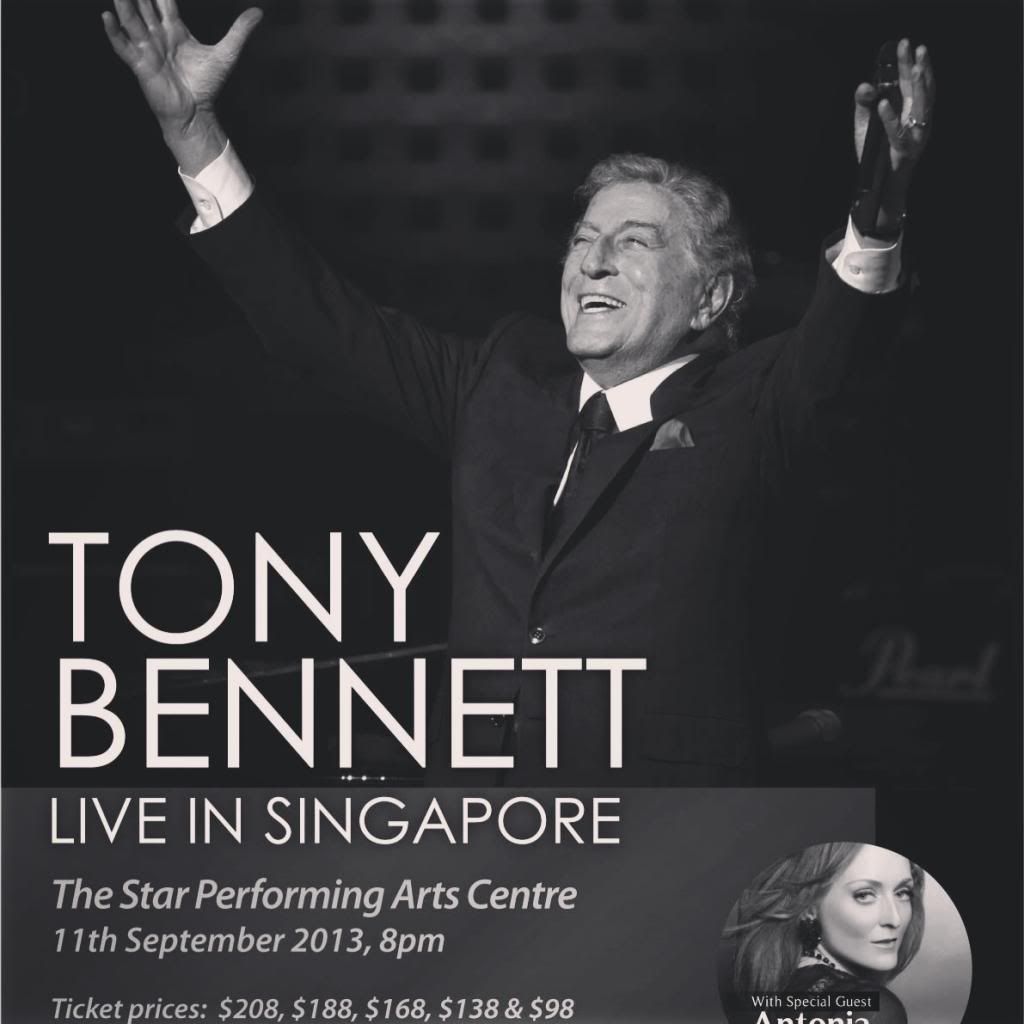 Oh yes, I'm a jazz fan. Probably explains my haphazardness. Ha!
So I tried asking around if anyone was as interested as I am to see the concert but all I get was, "who's that??" "jazz? nahh", and the only person who would go with me would be out of town. Boohooohooooo…..
Anyway, how can any jazz fan miss this "amazingly-rare-to-come-by" and "have-to-catch-him-live-before-he-you-know-what" chance??
And especially after watching this on Youtube. I have decided that I HAVE TO GO! And this is how I went to my first ever concert on my own. =)
I kinda got a little impatient waiting for Tony Bennett to finally appear. Not that I didn't…
View original post 114 more words